ADHD for Productivity
Online Course
$20
Learn to manage your ADHD symptoms simply and effectively, and become more productive in the process!
This online course is a series of video lectures and a worksheet available on UDEMY.
Recommended for entrepreneurs, artists, and students who want to self-actualize and reach their full potential.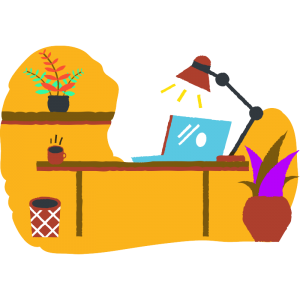 ADHD for Productivity
Get the Book
ADHD GO: Treatment & Self-Coaching is a guidebook for your personal treatment plan. Choose the tactics that work best for you, manage your symptoms, and accomplish your goals.
8 Treatment Areas
BASICS
TOOLS
BODY
MIND
HOME
SOCIAL
WORK & SCHOOL
GOING FORWARD
Coaching
I coach on Sunday from North America. If you are in Europe or Australia, for example, it will be Monday morning. Click this link to schedule a full-hour session for $50.
Latest Treatment Tips
Visit the blog page for tips to manage ADHD symptoms and subscribe to my YouTube channel so you don't miss anything!
Streaming Live!
Come check out my stream on Twitch. I stream Dead by Daylight mobile matches while taking questions and chatting about ADHD.
Stream schedule coming soon!
AWARENESS: Make a Capture List

This part of the journey has three steps and the first is the most important: Make a Capture List. Capture those little thought animals in …